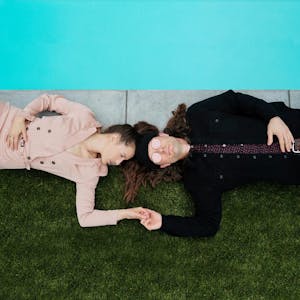 The Bergamot, French For Rabbits, PLUS TBA
The Bergamot, French For Rabbits, PLUS TBA at the Hotel Utah Saloon in San Francisco ! Show begins at 8pm.
The Bergamot is comprised of Brooklyn based husband-wife duo Nathaniel Hoff and Jillian Speece. These singer-songwriters combine golden era folk harmonies, 60's costal rock vibes, with modern synths. The Bergamot's sound has been compared to Boy & Bear, Florence + the Machine, Oh Wonder and a modern day Fleetwood Mac. People Magazine called The Bergamot "The hottest emerging music talent."
While their fourth studio record "Mayflies" is dropping 9/19/19 and was produced/engineered by Matt Wiggins (Glass Animals, London Grammar, Adele). The band has toured extensively performing over 500 dates in all 50 states. The Bergamot's tour routes have included two European tours with plans to expand into Mexico, Asia and Australia the spring of 2020. In addition to touring over the past four years they have created a full length documentary called "State of the Unity" and it will launch the spring of 2020.
Website: thebergamot.com
Instagram: https://www.instagram.com/thebergamot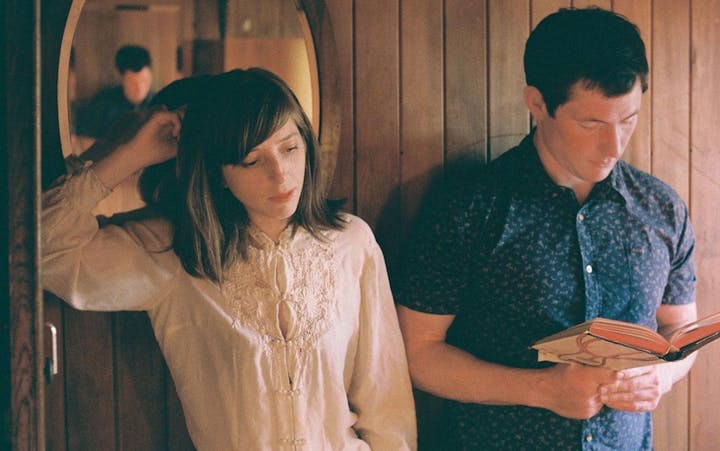 French for Rabbits are a dreamy indie pop band from Wellington, New Zealand. Originally hailing from the town of Waikuku Beach on the country's South Island, airy-voiced singer/songwriter Brooke Singer teamed up with guitarist John Fitzgerald in 2011 and the two began recording and performing together, eventually making the move up to the capital.

With an enchanting, misty sound evoking their maritime region, they made their debut in 2012 with the six-song Claimed by the Sea EP released on the Wellington-based Home Alone Records collective. They spent the following year touring both in New Zealand and throughout Europe and in late 2013 they issued a new single called "Goat" in advance of their forthcoming full-length debut. With Home Alone still handling their music at home, the band struck a deal with American indie Lefse Records and delivered their first LP, Spirits, in October 2014.

In 2017, after a little turmoil the band released their second album 'The Weight of Melted Snow' in New Zealand which features Silver Scroll nominated folk heartbreaker 'One & Only' and the new single 'It Will be Okay'. The album tells the tale of heartbreak and the moments that follow but in a way that is rarely done - it is a shimmering album, translucent, honest, and at time gritty like on darker tracks 'Halo' and 'Feathers & Dreams'.

The album will get a worldwide release in 2019 with US label Muscle Beach Records and bonus single 'Highest Hill'.

Venue Information:
The Hotel Utah Saloon
500 4th Street
San Francisco, CA, 94107