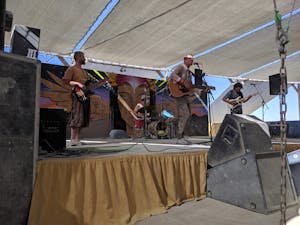 Portal D, The Mindful, Pete Roth
Portal D, The Mindful, Pete Roth at the Hotel Utah Saloon in San Francisco ! Show begins at 8pm.
Recently described as romantic grunge music, Portal D was originally started by best friends living in the East Bay. With the mutual intention of creating great songs, Portal D aims to touch hearts and minds across the world with melodic vocals and piercing guitars. Lead singer (Dean Hanley) and lead guitarist (Derrick Okubo) accompany each other with crisp pungent lyrics and hard hitting guitar rhythms. The "portal" opens and the listener falls through to reach a new awakening, a new purpose for living life through music. Playing with bass guitarist, Pete Morley, Portal D always guarantees a great night.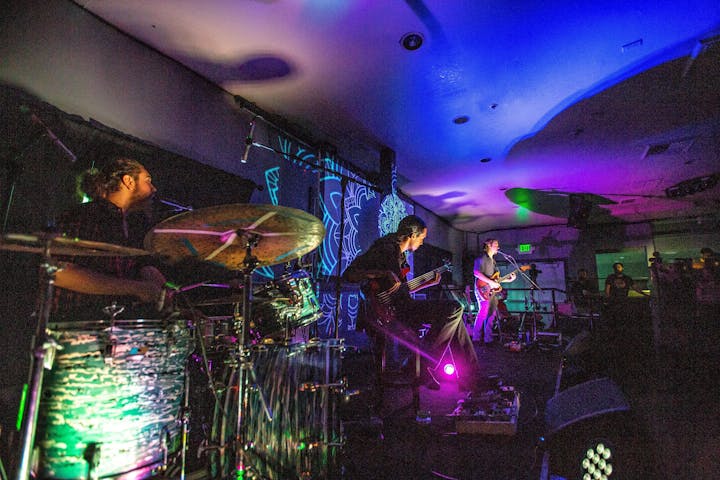 The Mindful are an experimental rock trio that combine raw intensity, psychedelic beauty, progressive twists and exploratory improvisations, transmuting audiences to a higher awareness in any venue.

Born in Pennsylvania, Pete spent his early years moving from small town to small town. With his mother located in the south and his father in the north it made for a rather eclectic lifestyle including musical interests.

With his father, he listened primarily to the classic rock sounds from the 60's, 70's and 80's and with his mother he enjoyed the softer sounds of folk, blue grass and early country music. In the south, there were always instruments being played, songs being sung, and family gatherings with group jam sessions. Up north music was more or less being appreciated and enjoyed nonstop. His love for music grew immensely when he received his first guitar from his mother in middle school and began teaching himself how to play some of his favorite songs. Then even more so when he received his first acoustic at 18, he found a greater love for writing his own chords and lyrics. In mid-summer 2010, he headed out west where he worked as a singer/ songwriter, booking shows in the greater Los Angeles area. Pete Roth is currently working on a few recording projects in San Francisco. Stay tuned!

Venue Information:
The Hotel Utah Saloon
500 4th Street
San Francisco, CA, 94107