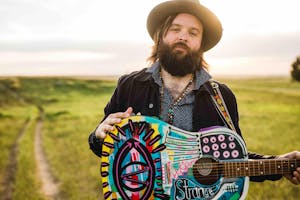 Leeroy Stagger, Brooks Hubbard, PLUS TBA at the Hotel Utah Saloon in San Francisco ! Show begins at 8pm.
It's said the cells in your body replace themselves every decade or so. After 11 albums, two EPs and 17 years as a singer-songwriter, Leeroy Stagger has been wondering if maybe the soul works the same way. Ten years sober, with two kids, a home in Lethbridge and a world class recording studio to go with it, he's far removed from the hard-living twenty-something who started on this musical path. As far as Stagger can see, they aren't even the same person.
Strange Path is the name of Stagger's newest album and book, a name that applies as much to his unexpected route from the BC punk scene to southern-Alberta singer songwriter as it does to the album's own evolution. Following from 2017's Love Versus, itself a creative re-emergence after a years-long fog of anxiety and depression, Strange Path is the end result of a triple-album's worth of scrapped demos, record label rejections, and a spirit-reviving retreat inwards. It's also Stagger's most ambitious and philosophical creation yet, a veritable self-help book pulled from a lifetime of struggling towards the light and brimming with the hard-won joy at the heart of his recent renaissance.
https://www.leeroystagger.com/
https://www.instagram.com/leeroystagger/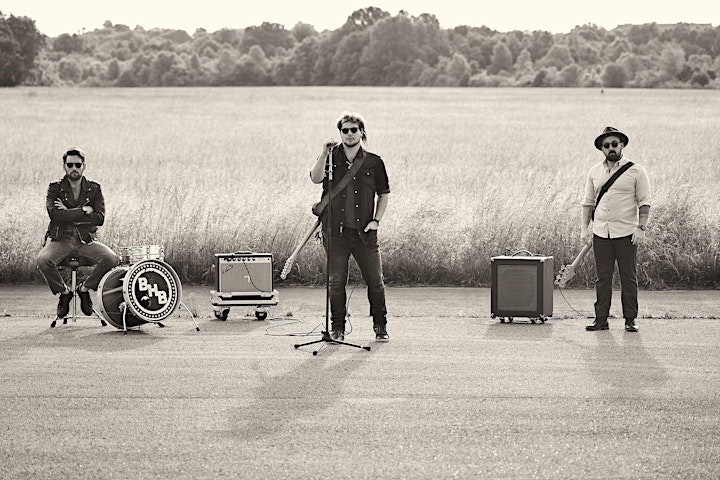 Born in Enfield, New Hampshire, and raised on Jackson Browne and Bruce Springsteen, Brooks Hubbard has always been proud of where he comes from. Rural New England provided him with the space he needed to be creative and grow. He started his live music career early, playing drums at his third grade ice cream social with his dad's band. Picking up guitar at age 12, and writing songs at 15, Brooks was performing regularly right out of high school. He opened for blues legend, Robert Cray, and pop artist, KT Tunstall, while attending Keene State College and graduated in 2014, achieving a bachelor's degree in Political Science; simultaneously releasing his first cd, "Press Play EP" produced by friend guitarist/engineer, Mike Ryan.

Hubbard had his sights on Los Angeles when he decided to take his career a step further and move to a more happening scene. Stopping in Nashville to see his friend bassist/engineer, Justin Kimball, Brooks ultimately decided, Tennessee was a good home-base to grow as a singer/songwriter. He never continued further west until his friend and mentor, singer/songwriter, Stephen Kellogg, took him on the "South, East, North, West" US tour in 2015-2016. Kellogg taught Hubbard about the hardships of a touring life; about the long drives and nearly sleepless nights, turning days into weeks, and weeks into months. But above all, that the true spirit and magic of music, was worth every mile.

http://brookshubbardmusic.com/

https://www.facebook.com/brookshubbardband

Venue Information:
The Hotel Utah Saloon
500 4th Street
San Francisco, CA, 94107