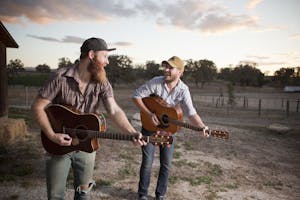 Bear Market Riot, Julian Temple at the Hotel Utah Saloon in San Francisco ! Show begins at 8pm.
Bear Market Riot is working hard for the people who matter in your life, and remembering that it takes a village. When the first beer can cracks as the golden sun sets on the first night of your weekend. A reflection of affection when you catch their eye and smile. The beat of your heart in your chest. Bear Market Riot is two heartfelt voices in harmony, telling tales of adventure, equality, and romance.
Formed in 2014 on the Central Coast of California, Bear Market Riot is the "Power-Folk" duo of Kirk Nordby and Nick Motil. San Luis Obispo's New Times readers poll pick for "Best Band" the last three years in a row, Bear Market Riot creates a sound greater than the sum of its parts. As the emcees of the Central Coast's Whale Rock Music Festival, and frequent radio guests, Nordby and Motil have earned a reputation as energetic hype-men. They've opened for the Brother's Comatose, Fruition, The Lil' Smokies, Horseshoes and Hand Grenades, Lukas Nelson, and Nicki Bluhm, among others.
Released by Spectra Music Group, their debut, full-length album "Power-Folk Americana" is out now! The duo's spirited stories of relationships and our place in the social fabric, float over pulsing beats and layers of melody.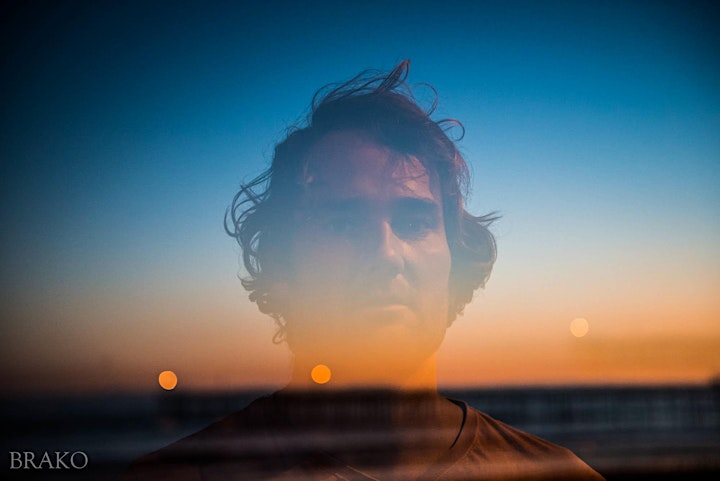 Singer/songwriter/guitarist Julian Temple is an international touring and recording artist based in Dunedin, New Zealand. His last three studio albums have charted in the top 10 on the Official NZ Album Charts and he has been a finalist in the International Songwriting Competition multiple times. Temple employs a wide variety of contemporary musical styles to communicate his curious vignettes on life, love, loss, addiction, environmentalism, and mental health among other subjects. With an innate desire to share his love for music, Julian Temple is known for his idiosyncratic and poetic songwriting, gravelly vocals, percussive guitar playing, extreme touring schedules and energetic live performances.

"Temple's tunes are like sweat-soaked fever dreams; surreal hallucinations that leave you feeling as though you're staggering through a slice of vast and desolate desert. There's a coldness in his songs, but an equally powerful warmth to counteract." - Happy Mag, Australia

Venue Information:
The Hotel Utah Saloon
500 4th Street
San Francisco, CA, 94107