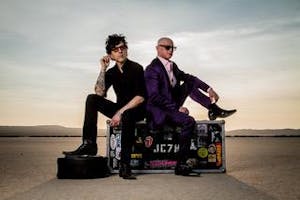 7Horse plus Special Guest Nicole Tran at the Hotel Utah Saloon in San Francisco ! Show begins at 8pm.
"You're never going to be as good as something you copy. So, we want to invent our own space," says Phil Leavitt, one half of the stalwart rock/blues duo 7Horse. "And if you want what we've got, we're the only ones who have it."
Formed in 2011 by Leavitt and longtime friend and musical partner Joie Calio, 7Horse has blazed their own trail across three well-reviewed albums: Let the 7Horse Run (2011), Songs for a Voodoo Wedding (2014) and Livin in a Bitch of a World (2016) and most recently SUPERFECTA (12/7/2018). Along the way, their raw, swaggerin' catalog of "dark, sexual rock'n'roll" has racked up 13.5+ million streams on Spotify and been featured across TV shows (Amazon's The Grand Tour, the NFL playoffs on Fox), video games (Far Cry 5) and one very, very big movie — The Wolf of Wall Street, which showcased the band's left-of-center hit "Meth Lab Zoso Sticker."
"There's a level of validation when Martin Scorsese thinks your song is good enough for his movie," says Calio. "That was the proverbial shot in the arm for us. We weren't looking for it, but we had worked our asses off — sometimes stuff like that comes to you."
But ever restless, the band has toyed with their musical formula on their new album Superfecta. Written and recorded in the Hollywood Hills over a six-month span, it marks a true sonic evolution for the group, and adds a few new voices to their swampy mix.
"We started as a two-piece, blues-influenced, Black Keys-styled band, but we couldn't stay there," says Leavitt. "We have all these influences. I'm a product of growing up in Vegas, so I love showbiz, and I love rock'n'roll. To me, it's like Dean Martin fronting the Stones. Is there room for that? We want to find out."
In lieu of self-producing, the band brought in Grammy-winning mixer/producer Dave Way (Ben Folds, Jakob Dylan, Michael Jackson, Foo Fighters, Paul McCartney, Pink). "He's mixed some of our stuff before, and he's a great collaborator," says Leavitt. "He has the same appreciation for the '60s and '70s bands we like — and he cut his teeth as an engineer/mixer for a lot of R&B records, so he gets the groove that's part of our sound. And he's a great hang."
As well, the band also started working with Brian Whelan, a multi-instrumentalist who recently served as the guitar player for Dwight Yoakam. "He's a great bass player and keyboardist, and he really frees us up live," says Calio.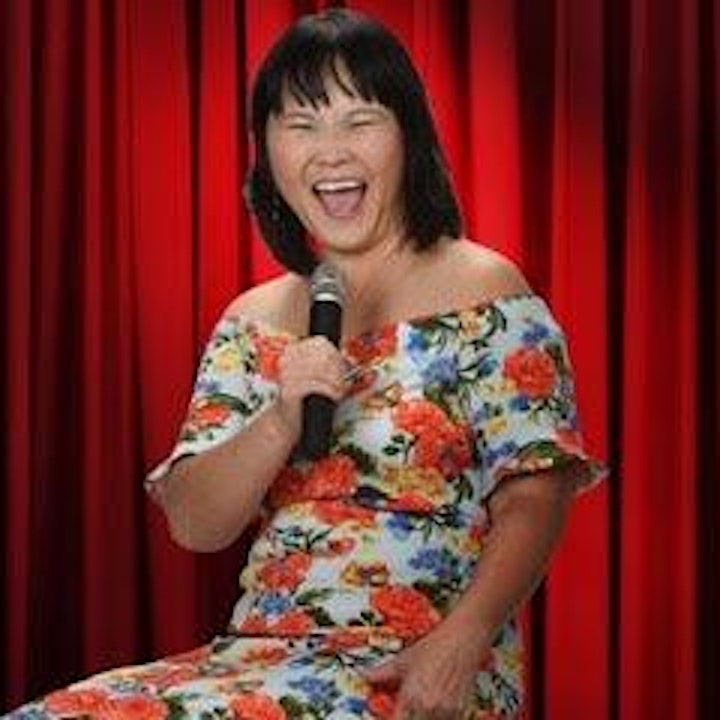 Opening the show will be Special Guest Nicole Tran. More info on Nicole at the link below...

https://sfist.com/2019/02/21/best-standup-comedians-san-francisco-bay-area/

Venue Information:
The Hotel Utah Saloon
500 4th Street
San Francisco, CA, 94107